Your problem with cleaning in Crystal Palace, SE19 is already solved

What Kind of Carpet Cleaning Services Do We Offer in Crystal Palace?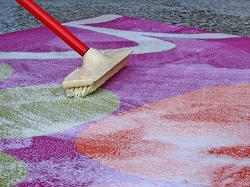 Having catered to local homeowners for years, our carpet cleaning experts at Carpet Cleaning Crystal Palace pride themselves on getting the job done fast and efficiently, with a reputation fast emerging as the quickest carpet cleaners in Crystal Palace. Our carpet clean team are wholly familiar with all types of carpets and know exactly which types of products to apply where, mindful that certain cleaning liquids may damage certain materials. For a limited time only, we also provide rug cleaning free of cost whenever you get other carpets cleaned as part of our standard carpet cleaning service in SE19.
Save

Let's Talk About Our Unique Upholstery Service in SE19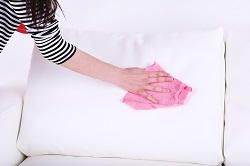 Upholstery is just about the last thing you want to have to clean. Thankfully our Crystal Palace upholstery cleaning team in SE19 are comfortable with restoring your home comforts at a price unmatched locally.Feel like you're upholstery has lost its original colour? Want to finally address all those marks you've ignored this whole time? It's amazing just how neglectful we can be with our leisure seats, especially during the winter when our backs are quite literally turned to any spots of bother. Assisted by the best cleaning means around, our upholstery cleaners mean it and will get to every nook and cranny. No upholstery clean in Crystal Palace has ever been beyond our means and expertise! Choose our award winning sofa cleaning team today for that long overdue upholstery bolstering by calling on 020 3743 9453.
Save

Why Our End of Tenancy Cleaning Services Are the Best in Crystal Palace, SE19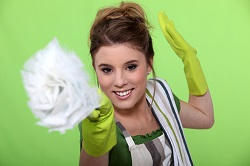 Despite your reluctance to perform that final tidy up, there has never been more pressure to do so as the image of your landlord looms over you. We understand that those whom you pay rent to aren't always the most pleasant of people, and they certainly don't want to see you leave a messy house. Why not be satisfied as you hand over those keys, assured in the knowledge that you've parted company with your landlord on a high. Recognising the recent increase in properties throughout the area, our Crystal Palace end of tenancy cleaning team in SE19 have already been a hit with young families down your street, and with good reason. The end of tenancy clean of Carpet Cleaning Crystal Palace uses only the best in modern cleaning tools. Move out cleaning has never been more affordable in South London.
Save

With Us You Will Receive a Great Domestic Cleaning Service in Crystal Palace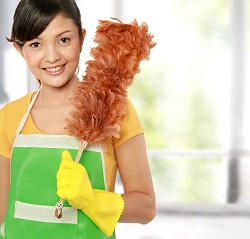 Our SE19 domestic cleaning team understand that you lead a very busy life and hardly find time to clean your abode. The domestic cleaners in Crystal Palace we send out to you are professionally trained and paid very well, so will take to their new surroundings instantly and attend to every inch of your household. We understand that home cleaning often gets ahead of you and, once you fall behind, it's difficult to catch up. For that very reason you will find solace in knowing that our standard home clean includes washing all kitchen appliances and dusting of cupboards, while sinks are sanitised and tiles closely de-limed and de-scaled. Bathroom tiles are given the same treatment alongside a clean sweep of all other fixtures in the ablution room. Your domestic clean is complete across bedroom cleaning and more general tasks like universal vacuuming. Our home cleaners can meet your detailed demands on all fronts.
Save

Do You Want Your SE19 House Cleaning to be Both Efficient and Affordable?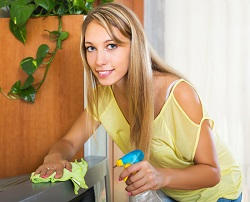 No house is too big for our house cleaning team. Accompanied by a supervisor whenever a full house clean is requested for a large home, our hands on home cleaning staff understand your specific and customised demands. Similarly flexible across hours, your home clean can happen at a time best suited to you. In other words, we can service your home just hours before Tuesday night's home dinner date. A Crystal Palace home clean from us will fill you with tremendous confidence ahead of occasions such as this, so why not give yourself the best possible chance. Forever aware of day-to-day factors like traffic patterns, our Carpet Cleaning Crystal Palace domestic clean SE19 team will never arrive late. Call your preferred home cleaners today for an instant quote on 020 3743 9453.
Save

Find Out How Impressive Our Office Cleaning Services in SE19 Can Be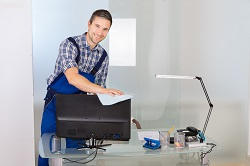 If you want your business to flourish this calendar year, look on us as your choice in makeover artist. Our Crystal Palace office cleaning staff have already serviced dozens of emerging businesses and will even restore amenities in your workplace. Noticed the water cooler has been neglected recently? Our SE19 office cleaners will fill it up. Also noticed that there are a lot of spare documents lying around? We even deliver on specific requests such as assisting in filing. We presently include external building cleaning as part of our standard clean service package, but for a limited time only. Call us today on 020 3743 9453.
Save